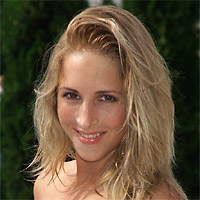 Diana
Age: 22
Height: 5'4"
Weight: 93 lbs
Measurements: 31C-25-32
Occupation: Waitress
Hobbies: Traveling and boating
Favorite Music: Soul music
Favorite Fantasy: To be part of an orgy on a yacht
Diana is 22 years old, 5'4" tall and weighs a scant 93 lbs. She has one tight, firm body! Diana currently works as a waitress in a restaurant and claims this is the best way to pick up men. If she waits on a man that she would like to fuck, She'll pass him a napkin with her number on it. Diana spoke the least amount of English of all our Budapest models, so Sandy stayed with us for the whole shoot to help us communicate. Actually, this was where we learned some Hungarian and by the end of the shoot we were communicating quite well without any help. Let's face it, there are only a few words that are really needed, "Open Wide", "Ram it in Deeper", Suck my Cock" ;-) Diana loves to travel and especially likes boating. Her fantasy is to be part of an orgy on a yacht in the middle of the ocean. She also likes to read, dance and listen to soul music. She first had sex when she was 18 and prefers a hard cock over anything else. Diana's measurements are 31C-25-32.
UPDATE: Because Diana was so hot doing the Body Painting scenes, we just had to get some more great pics of her. We are now posting her all new shoot!!
Available Photosets
Snapshot

Scene Description

Total Pictures

Scene Preview

Body Painting - Scene #1 - Remastered

Painted on outfit, posing, hot exhibition pics, public nudity, Diana turns heads all around town!!


Update:

Remaster Includes Both Originally Released Scenes #1 & #2 of Diana Body Painting, Overall 220 New, Never-Before-Seen Pics Now in High-Res!
355 Pics
Scene Samples

Shoot #2 - Scene #1 - Remastered

Lacey lingerie, stripping, posing, spreading, in bed, glass bottle insertions, gaping pussy shots!!

122 Pics
Scene Samples

Shoot #2 - Scene #2 - Remastered

Pink bikini, posing by pool, vibrator insertions, pull outs, gaping pussy shots!!

212 Pics
Scene Samples

Shoot #2 - Scene #3 - Remastered

White dress, posing outside, multiple finger insertions, Diana rams a big cucumber into her tight pussy!!

193 Pics
Scene Samples

Shoot #2 - Scene #4 - Remastered

Posing outside, spreading pussy, huge dildo insertions and pull outs, gaping hole shots!!

164 Pics
Scene Samples
Downloadable Videos
Screen Capture

Video Description

Download Options

Video Type: Body Painting

Length: 12:37

AVI #RM001

Date: April 23, 2009

Diana gets a painted-on outfit and hits the streets of Budapest. At first glance it looks like clothes but as people get closer they can see all. Watch their faces when they realize she is basically nude. Diana even stops for ice cream and a quick photo with some bystanders!

640x480 Flash

640x480 DivX

720x540 WMV