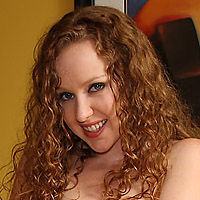 Leighlani
Age: 24
Height: 5'3"
Weight: 115 lbs
Measurements: 32C-25-37
Occupation: Model
Hobbies: Reading, movies, working out, dancing
Favorite Music: Hip-hop, alternative
Favorite Fantasy: Gang-banged by strangers, girl drinking cum from her pussy
ALS is happy to present to you, Leighlani! She is a local girl who strolled into our office one day and said, "Hey, I know what you guys like, you guys like girls who can fist!" Then she proceeded to fist herself for us right there in the chair and the rest is history. In addition to this shoot, Leighlani will also be doing some work for us as our female assistant. Leighlani is 24 years old, stands 5'3? tall (160cm) and weighs 115 lbs (52kg). Her measurements are 32C-25-37 (81C-63-94cm). She first had sex and gave a blow job at the prime age of 12 years, and has been shaving her pussy since she was 15. She is a total nympho with tons of sexual energy; she enjoys both guys and girls and likes to have sex at least "3-8 times per day". For sexual fantasy, Leighlani said she wanted to be gang-banged by a group of strangers and to have a girl drink a man's cum from her pussy. In her free time, she likes reading, watching movies, going dancing and working out. For likes and dislikes, she simply put "I like to fuck" and "prude people" respectively. Be sure to let us know what you think of Leighlani, she is a true ALS gem!
Available Photosets
Snapshot

Scene Description

Total Pictures

Scene Preview

Leighlani - Scene #1

Green dress, heels, stripping, posing, spreading, Leighlani rams her entire hand deep into her pussy before conquering the ALS Rocket for hot cervix shots!!

267 Pics
Scene Samples

Leighlani - Scene #2

Blue sports bra, black short-shorts, stripping, posing, panty stuffing, bowling pin and inverted bottle insertions!!

233 Pics
Scene Samples

Leighlani - Scene #3

Pink dress, stripping, posing, clit stimulation with water spray, baby oil rub down, deep cucumber & squash penetration shots!!

266 Pics
Scene Samples

Leighlani - Scene #4

Bubble bath, pee'ing, posing, spreading, bottle insertions, pussy pumping with a big dildo!!

249 Pics
Scene Samples

Leighlani - Scene #5

Red skirt, drinking, stripping, posing, fingering, Leighlani gets a good ALS fistin'!!

215 Pics
Scene Samples

Leighlani - Scene #6

micro bikini, shower, water stimulation, fingering, pumping pussy and tits until swollen!!

202 Pics
Scene Samples

Leighlani - Scene #7

Tank top, short shorts, high heels, stripping, posing, pussy distortion, flash light insertions, upshots, self fisting, peeing

278 Pics
Scene Samples
Downloadable Videos
Screen Capture

Video Description

Download Options

New High-Definition Video Release

Video Type: Photoshoot

Length: 24:22

HD #008

Date: July 15, 2014

Cum on set with Leighlani posing for pictures as she vacuums up a mess in a pair of short shorts and tank top. Her shorts ride up her pussy into a perfect camel toe as she distorts her snatch with the vacuum's cord and handle, then she strips all the way down to mash her pussy lips from side to side some more. She picks up a massive flash light and stuffs it deep into her snatch, getting nice and loose to fist herself after. Leighlani then spreads her pussy wide open and pees right on the floor.

853x480 Flash

1280x720 DivX

1280x720 MP4

1920x1080 WMV

New High-Definition Video Release

Video Type: Masturbation

Length: 19:24

HD #007

Date: February 23, 2010

We interrupt Leighlani's breakfast and she decides to give us a show. She oils up her skin until it glistens and then takes a banana to rub against her clit. She sits down to stretch her pussy open wide and realizes that she just might be able to work her entire hand in there. After she self-fists her hot snatch she goes for a vibrator to use to ram her pussy faster and faster until she squirts all over the place. Leighlani thinks it feels so good that she just keep going and has many more juicing orgasms! After she licks her cum from her hands, she goes back to eating her breakfast. What a way to start the day!

853x480 Flash

1280x720 DivX

1280x720 MP4

1920x1080 WMV

New High-Definition Video Release

Video Type: Photoshoot

Length: 17:55

HD #006

Date: October 06, 2009

Leighlani is posted up at the bar sipping on a mixed drink and flirting with the bartender, Chloe. Leighlani puts on a nice show for us as she poses by and on the bar, gradually working her way out of her clothes. Next we find out Chloe can serve up more than just a good cocktail as she works her entire hand deep into Leighlani's juicy pussy, all the way to the wrist! Then Chloe lays down so Leighlani can ride her fist even more!

853x480 Flash

1280x720 DivX

1280x720 MP4

1920x1080 WMV

New High-Definition Video Release

Video Type: Masturbation

Length: 15:36

HD #005

Date: June 30, 2009

Leighlani is a true sexaholic! We sneak up on her as she reads her favorite book on sex positions. She becomes horny as hell from reading and decides to get herself off good! Leighlani rips her clothes off and begins to rub on her pussy. Before you know it, she is already squirting her sweet pussy juices everywhere. Watch as Leighlani fingers her pussy hard and fucks herself with a Rabbitt vibrator until she has multiple cum squirting orgasms!

853x480 Flash

1280x720 DivX

1280x720 MP4

1920x1080 WMV

New High-Definition Video Release

Video Type: Masturbation

Length: 26:47

HD #004

Date: March 31, 2009

Leighlani works out her body and soon wants to give her pussy a workout, too. She gets it nice and wet with her spit before she mounts the Sybian and takes her pussy for a ride. Watch Leighlani have multiple orgasms!

853x480 Flash

1280x720 DivX

1280x720 MP4

1920x1080 WMV

New High-Definition Video Release

Video Type: Masturbation

Length: 19:10

HD #003

Date: January 27, 2009

Leighlani is a pro at cumming hard and messy and she really gives it her all in this scene. Watch her finger fuck her pussy until she cums, squirting all over the place. Then she takes the Hitachi and stimulates her clit with it for multiple squirting orgasms! You will have to see it to believe it!

853x480 Flash

1280x720 DivX

1280x720 MP4

1920x1080 WMV

New High-Definition Video Release

Video Type: Photoshoot

Length: 12:23

HD #002

Date: December 30, 2008

Leighlani is ready to go in this photoset and she looks amazing in her green dress. She takes it off and spreads her pussy from behind. Then she wraps her legs behind her head and rams her entire fist deep into her shaved pussy. Leighlani then takes the ALS Rocket deep so we can get great shots of her pink cervix. Hot gaping pull-out!

853x480 Flash

1280x720 DivX

1280x720 MP4

1920x1080 WMV

New High-Definition Video Release

Video Type: Masturbation

Length: 17:06

HD #001

Date: November 18, 2008

Leighlani is one horny girl and she lets us know it in this video. Watch her squirt cum multiple times after covering her body in oil and ramming her tight pussy with a red dildo. She soaks the camera and smacks her naughty pussy.

853x480 Flash

1280x720 DivX

1280x720 MP4

1920x1080 WMV