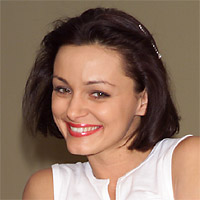 Mona
Age: 25
Height: 5'6"
Weight: 110 lbs
Measurements: 34C-24-35
Occupation: Model
Hobbies: Travelling
Favorite Music: Trance
Favorite Fantasy: She's currently living it... as a nude model!!
Mona is 25 years old, 5'6" tall and weighs 110 lbs. She loves to travel the world and is originally from Budapest. As a matter of fact, we wanted to shoot Mona when we first met her in Budapest, but we just didn't have time. So, we made sure to to grab her when we heard she was coming to the States. Mona did some incredible scenes with everything from fisting to insertions. Her favorite music is trance. Mona first had sex at 15 and enjoys sex with men more than women. Her measurements are 34C-24-35.
Available Photosets
Snapshot

Scene Description

Total Pictures

Scene Preview

Mona - Scene #1 - Remastered

Nightgown, bare feet, finger spreading, bed, stripping, posing, self fisting, tongs, spreading, female assistant: Katie

200 Pics
Scene Samples

Mona - Scene #2 - Remastered

Sundress, lacy g-string thong, high heels, kitchen, stripping, posing, finger spreading, veggie, squash, insertions, peeing

223 Pics
Scene Samples

Mona - Scene #3 - Remastered

Pigtails, tank top, skirt, no panties, high heels, labia stretching, finger spreading, stripping, posing, female assistant: Beth, fisting, inverted glass bottle, insertions, gaping pullouts

182 Pics
Scene Samples

Mona - Scene #4 - Remastered

Couch, skirt, high heels, no panties, long labia, finger spreading, suction dildo, gaping pullout

185 Pics
Scene Samples

Mona - Scene #5 - Remastered

Ponytail, spandex top, short shorts, camel toe, stripping, posing, finger spreading, cucumber, insertions, gaping pullout

186 Pics
Scene Samples

Mona - Scene #6 - Remastered

Red dress, white thigh-high stockings, high heels, lacy lingerie, vedgie, stripping, posing, finger spreading, finger gaping, glass dildo, insertions, male assistant

186 Pics
Scene Samples

Mona - Scene #7

Jean shorts and blue top, stripping, posing, spreading, self-fisting, glass bottle insertions!!

167 Pics
Scene Samples

Mona - Scene #8

Beige crop top and skirt, high heels, stripping, posing, finger spreading, fingering, dildo, insertions

237 Pics
Scene Samples
Downloadable Videos
Screen Capture

Video Description

Download Options

Video Type: Masturbation

Length: 18:26

AVI #19-27 (a-e)

Date: September 18, 2008

Mona is sitting on a bed. She starts to rub her clit and finger her pussy until it's nice and wet. Mona then gets a vibrator and a dildo to fuck her pussy with until she cums!

640x480 Flash

640x480 DivX

720x540 WMV